Start generating extra income for your business today!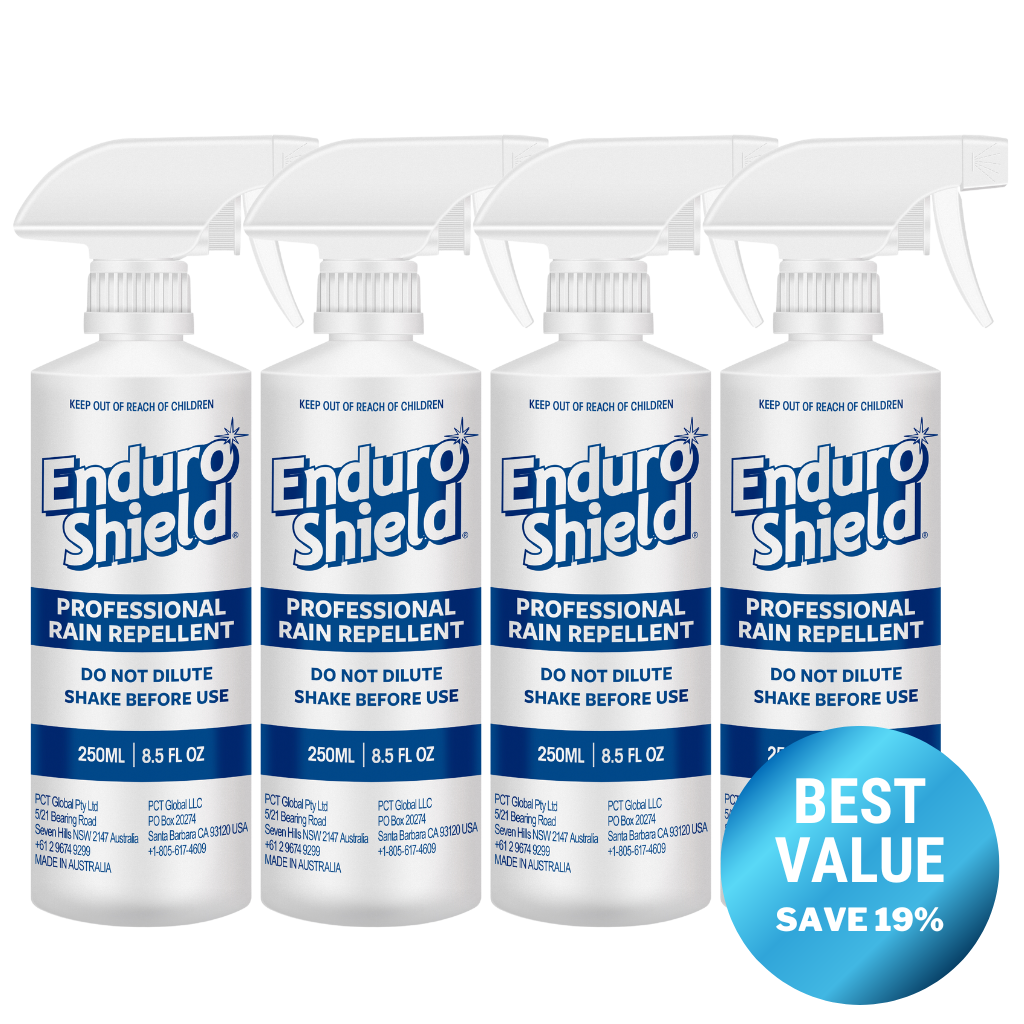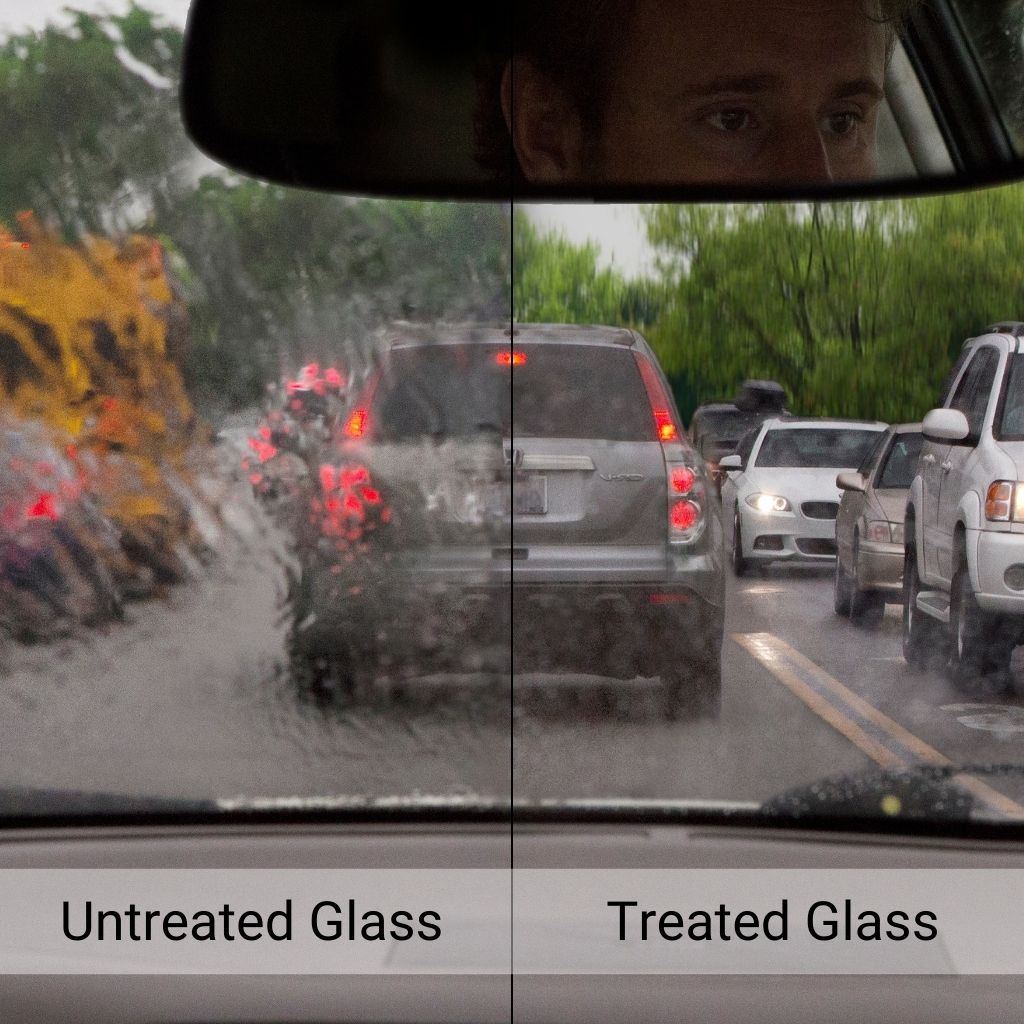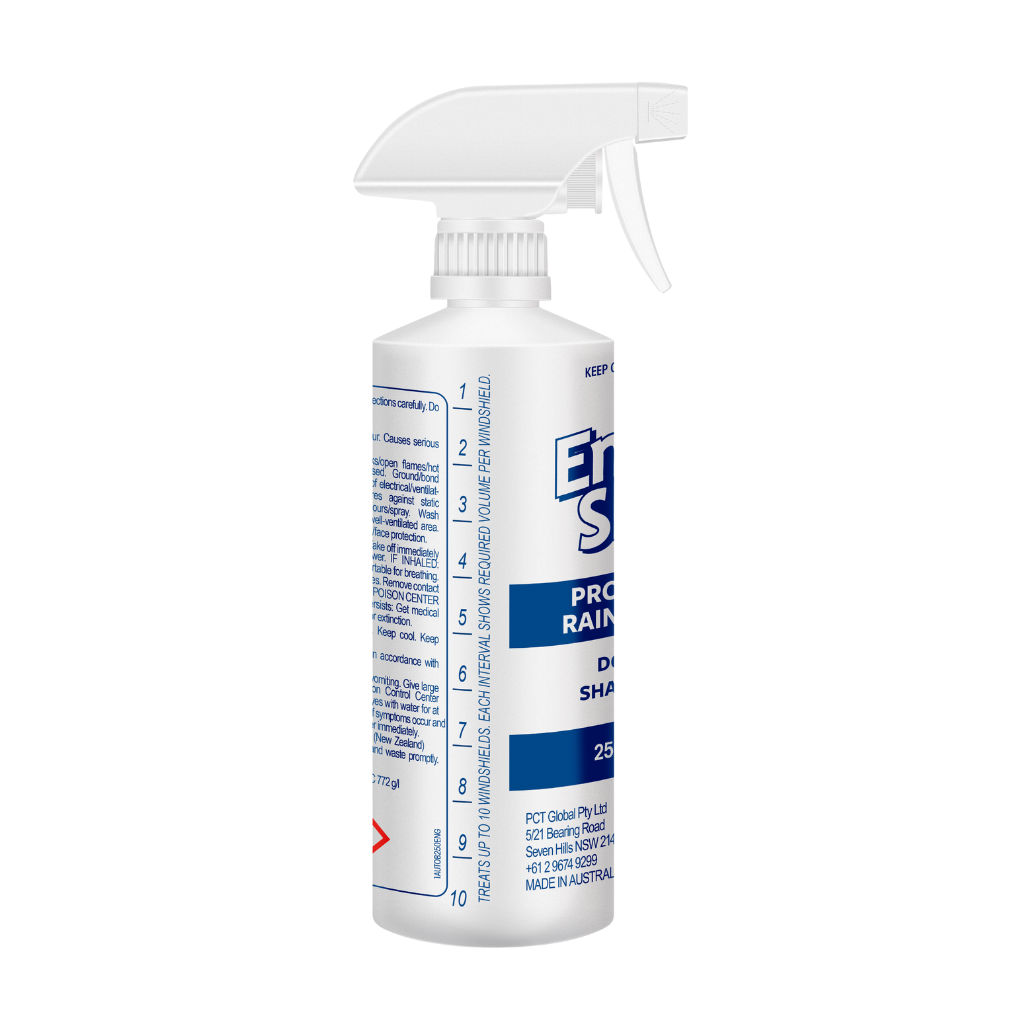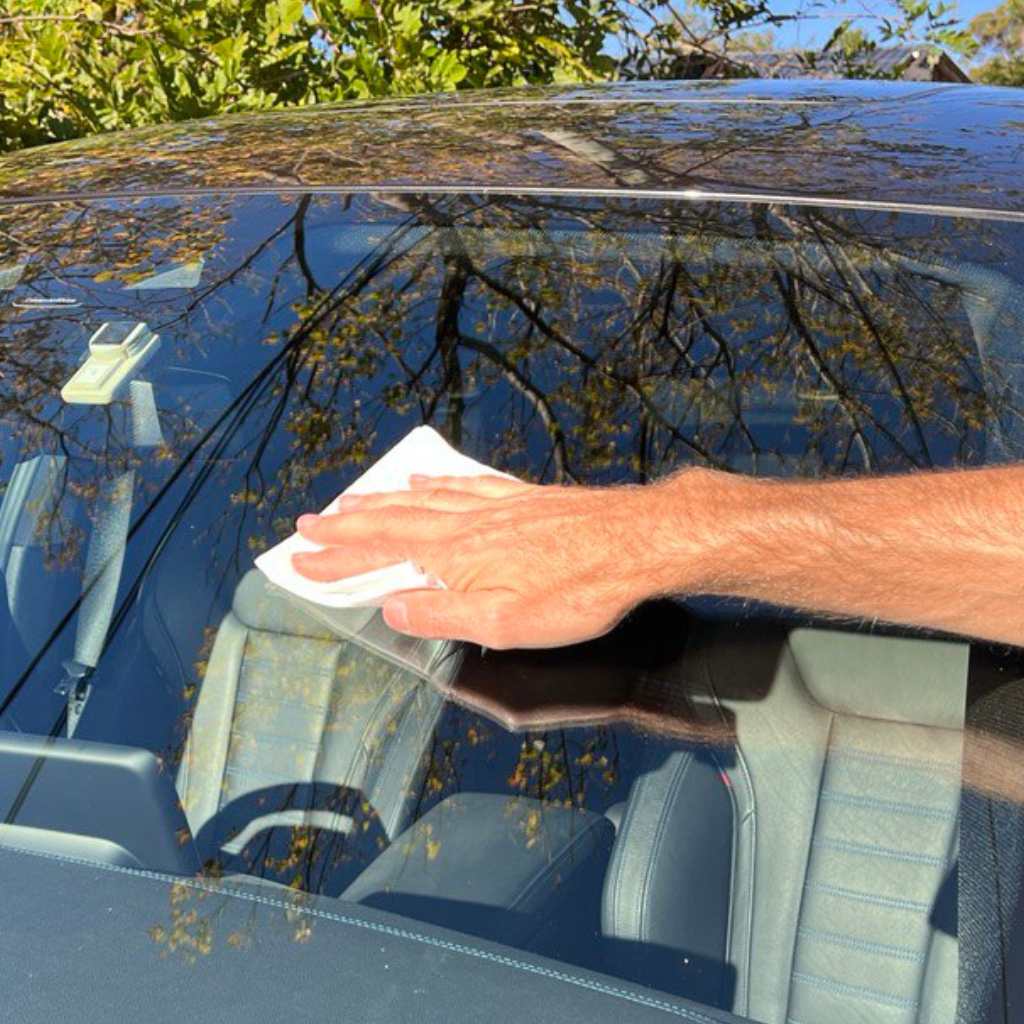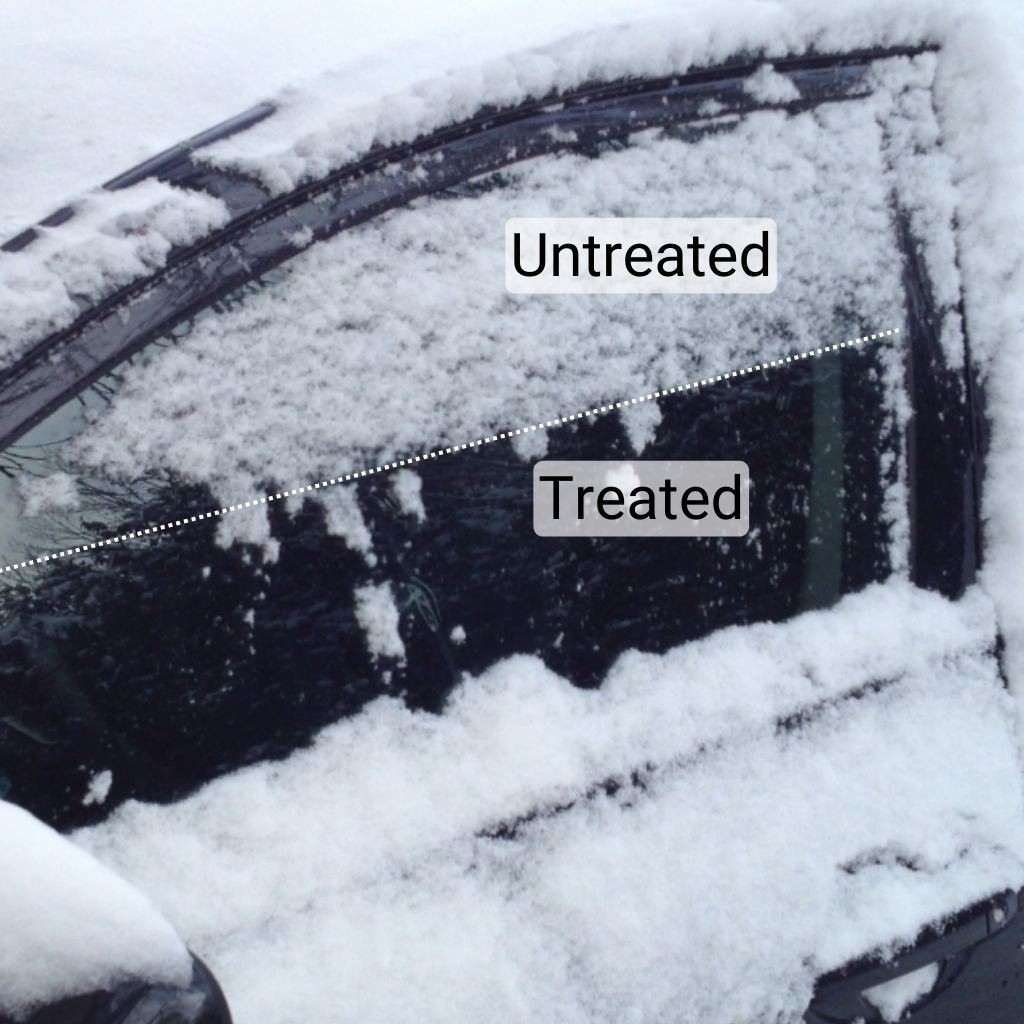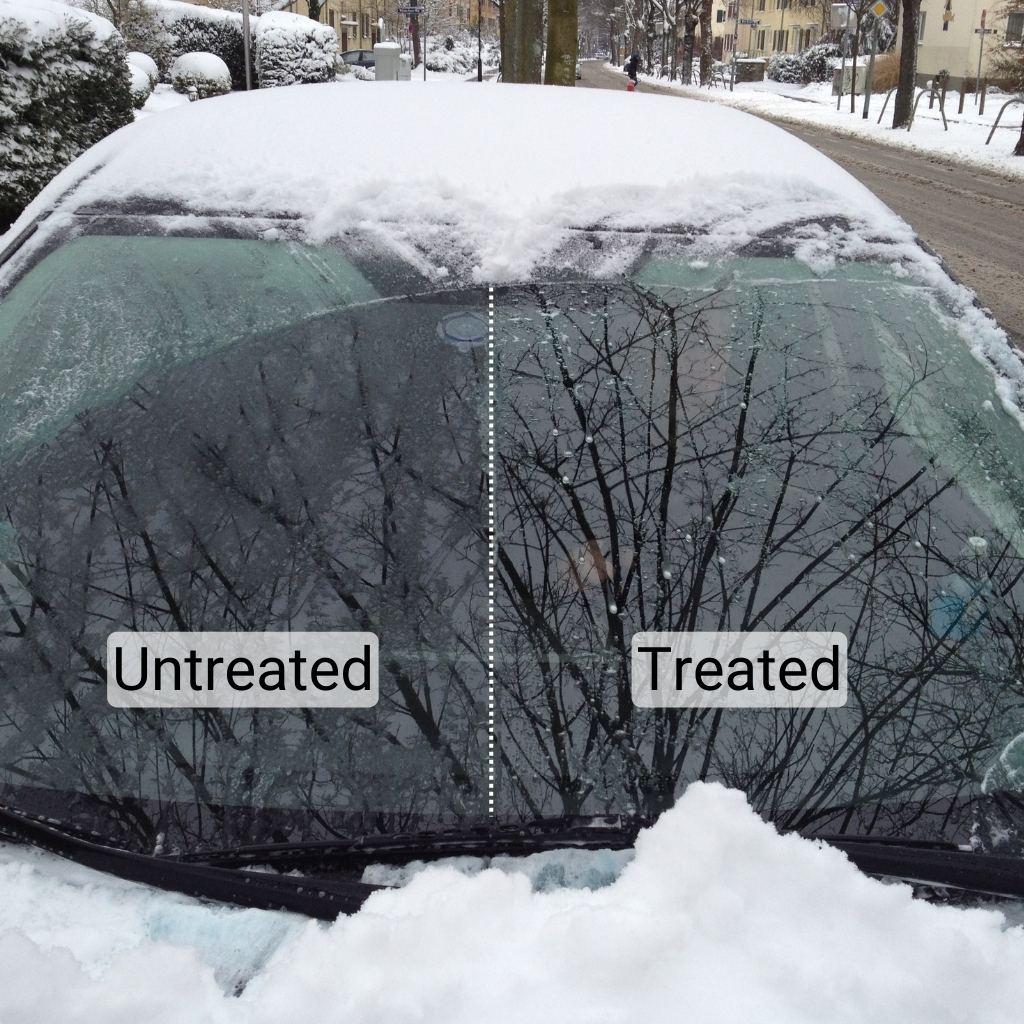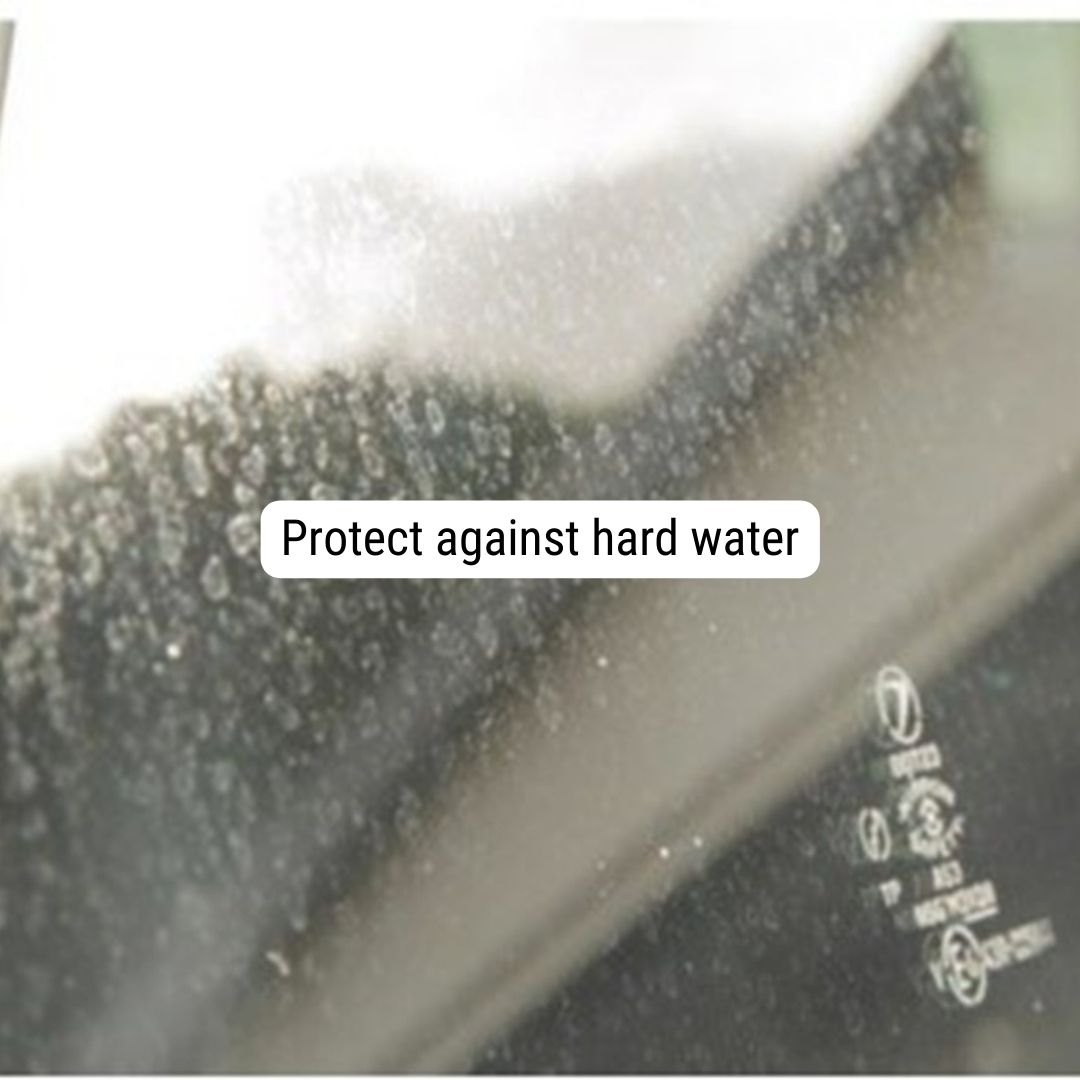 EnduroShield Professional Rain Repellent - 34 FL OZ
See the difference
EnduroShield was the superior coating for durability when tested by one of the world's leading windshield manufacturers against other products on the market.
EnduroShield provides clearer vision in difficult driving conditions as rainwater turns into beads which are easily swept away by the wind. Treating the windshield helps to repel water, maximize vision in wet weather conditions and also aids night driving.
Quick & easy to apply
EnduroShield Professional Rain Repellent is incredibly easy to apply. Once the glass is clean, simply spray and wipe over a clean glass surface using a lint free cloth. Can be applied to the windshield, side glass or even roof glass.
"The Home Cleaning Invention Taking The World By Storm!"


Frequently Asked Questions
FAQ'S
How to apply?
EnduroShield Professional Rain Repellent is incredibly easy to apply. Prior to application, the glass must be thoroughly cleaned with a streak-free glass cleaner. Simply spray and wipe the coating over the windshield one half at a time. Apply out of direct sunlight to cool glass.
What are the advantages of a rain repellent?
Rain repellents have been shown in studies to improve wet weather visibility and promote safer driving. One such study found a reduced response time - On average greater than 1 second, equivalent to more than 88 feet of travel at 62mph (27m at 100kmh)! As well as significantly increased visual acuity - 34% higher ability to recognize objects, signs and hazards, with night time vision as clear as untreated day time vision.
Does EnduroShield Professional Rain Repellent help with ice and snow?
Yes. The ultra-durable treatment allows easier removal of snow, ice and frost. This is because it forms a protective barrier on the glass which helps reduce adhesion of the frozen water particles.
Does EnduroShield Professional Rain Repellent work in harsh conditions such as heavy mud or high bug concentrations?
EnduroShield Professional Rain Repellent helps to aid your wipers to work more effectively to remove windshield buildup such as mud, bugs, and other roadway grime.
Australian Road Safety Foundation (ARSF)
"Treating your windshield with EnduroShield helps to repel water and improve forward visibility in wet conditions."
Spain's leading Auto Magazine amazed at the performance
Spain's Leading Auto Magazine was Amazed at the performance of EnduroShield. 75,000 km's and 1 year on the glass!
Driver Safety Fleet
"Our entire Driver Safety Fleet now has better visibility in the wet with EnduroShield Auto Glass."
UK's Auto Express Magazine's performance test for rain repellent products
"EnduroShield formula takes the honours in this test as it delivers
remarkable stamina. Throughout our assessment, this product showed no sign of flagging."